Years ago, I dreamed that I would one day have a happy, healthy marriage and family, that I would own my own home, become a pilot, own an airplane, help a lot of people, and earn my PhD. All but one of those dreams have come true.
Now I'm dreaming again. Usually, I only share my dreams AFTER I have already achieved them. Well, I'm going out on a limb with this one.
Here it is: It is my dream to fly my family around the world in a spacious, capable twin-engine airplane, learning about several of the world's wonderful cultures, being a blessing to people everywhere we go, and inspiring underprivileged youth all over the world to dream BIG!
I shared this dream with my family, and they are excited! Who knows how this will affect the development of all of us, especially our children? I'm excited to see how my children will be affected by the beauty and poverty and diversity of the worlds they (we) will see and experience.
Normally, when I have a dream, I write it down, and then I take some kind of action, like putting together a draft plan to transform that dream into reality. This time, I'm telling others- you- about it. While I know there will be some naysayers who doubt that this will happen, I believe there are a lot more people in the world who will cheer us on. No, this is not where I put in a gofundme link. This is just me externalizing my dream.
I have already completed the first draft of our itinerary (see picture). So far, it will take 135 flights, 307 hours of flight time, 10,731 gallons of fuel, in order to fly 61,322 miles from Atlanta to Europe, Africa, Asia, North America, South America (and maybe Antarctica), and back. Along the way, we will be stopping to experience each city's culture, and to somehow be a blessing to a local group either through a service project or through speaking/preaching to one or more of their groups.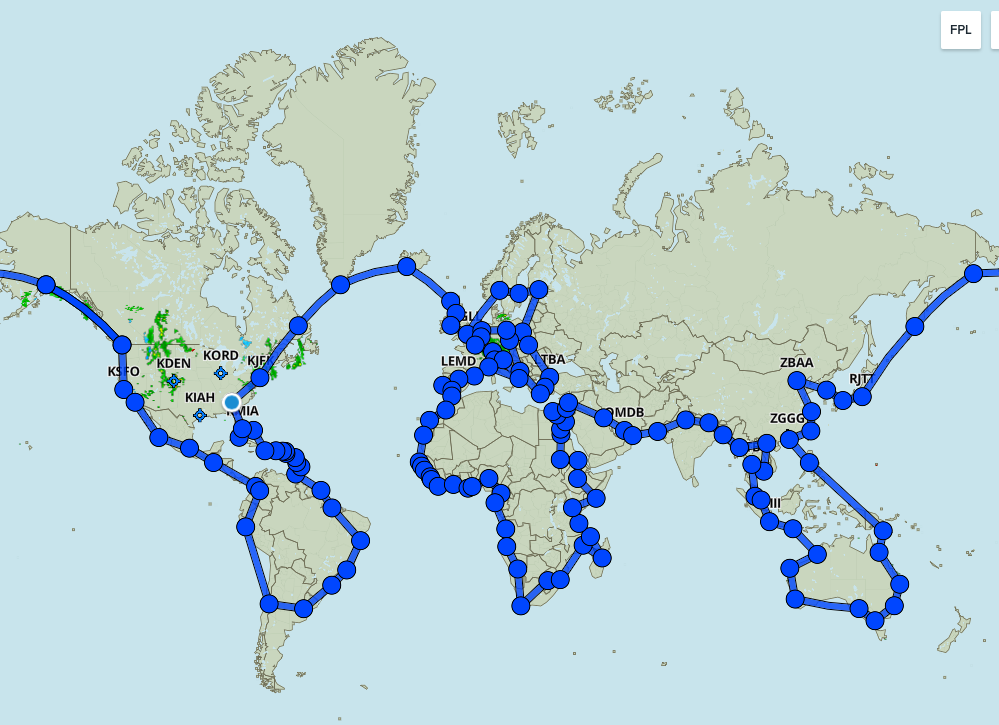 The trip will take at least one year to complete. Maybe longer.
Between now and then, a WHOLE LOT has to happen. With God's help and a whole lot of focused work, I plan on finishing my PhD in December of 2018. Then I plan on taking the beginning of 2019 to finalize the details of this trip. Before my wife and I backpacked through Europe for six weeks in 2003, we ate grilled cheese sandwiches and saved all our pennies to make that trip possible. To afford this trip, we are probably going to have to start eating cake mix or something! lol! In any case, I believe in sacrificing for my dreams, making them a reality.
All I ask is that you please pray with me and my family that everything comes together for this dream to come true. That's it. I'll share more as I know more.
Thank you.
Manny
---
Interested in more content like this? Signup here.