"Dr. Manny Scott is the best speaker we've ever had!"
That is what most superintendents and conference chairs say after they have heard Dr. Scott speak. He is the speaker of choice for conferences, conventions, and convocations all over the world.
He has delivered over 2,000 presentations.
He has delivered keynote addresses at nearly every national education conference in the country.
He is the only speaker in ASCD's long history to keynote at their national conference twice.
He spoke to 12,000 people from 192 countries in Hong Kong after President Nelson Mandela and Mrs. Coretta Scott King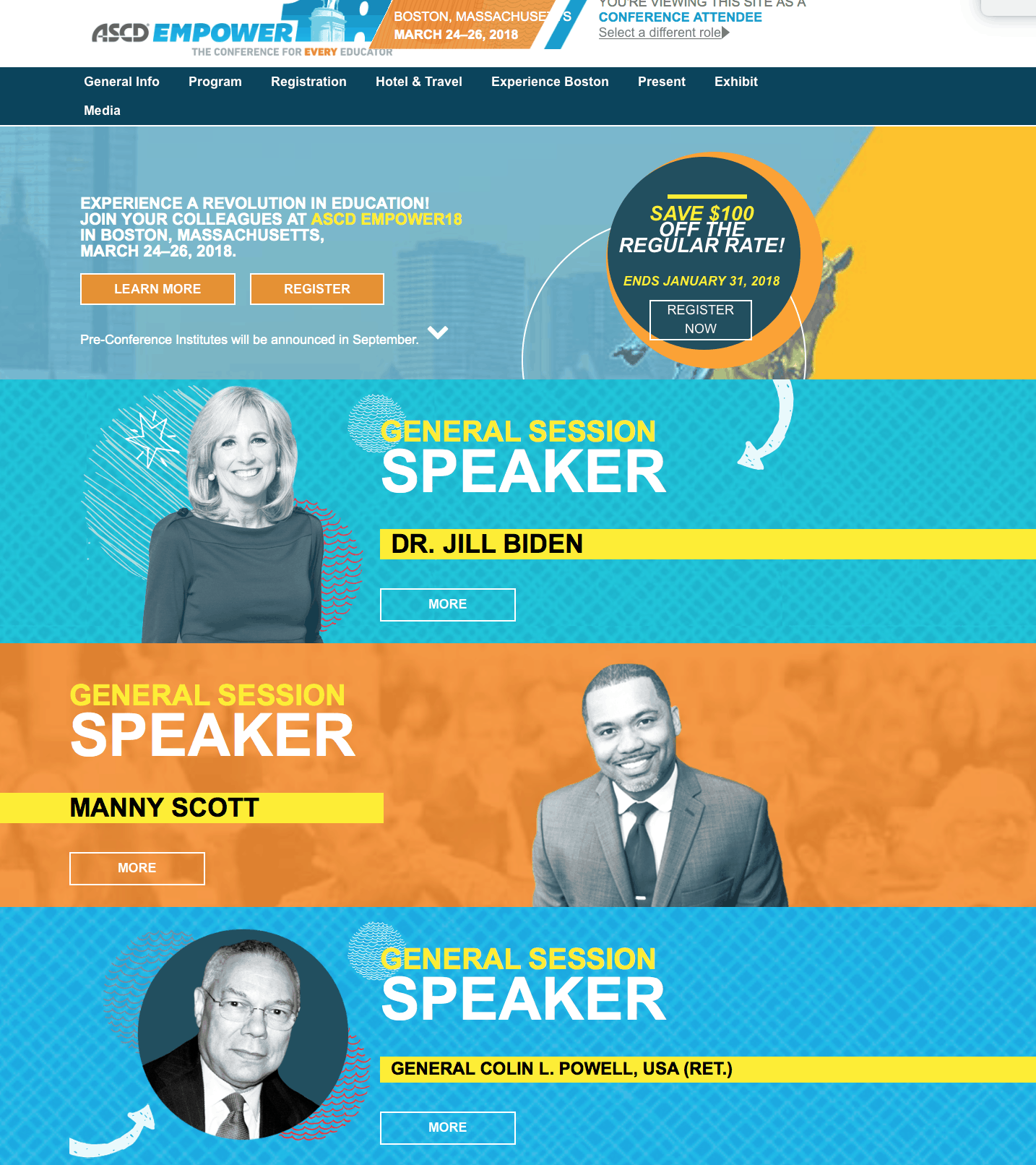 Dr. Scott Regularly Speaks at the Highest Level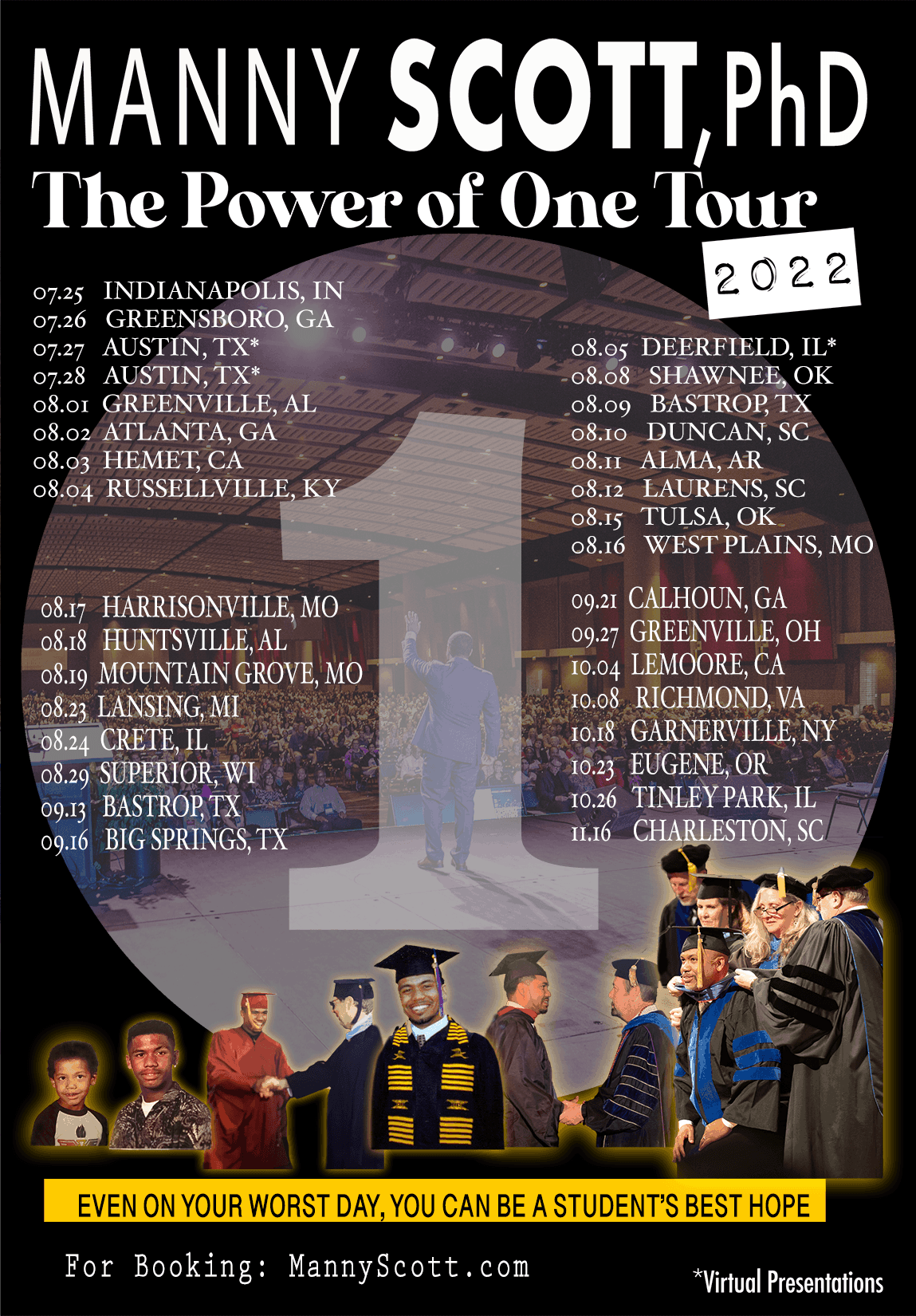 ---
Click HERE to see for yourself what nearly 100 superintendents, principals, and others said about how Dr. Manny Scott impacted their students and staff.
How Can Dr. Manny Scott Empower Your Group?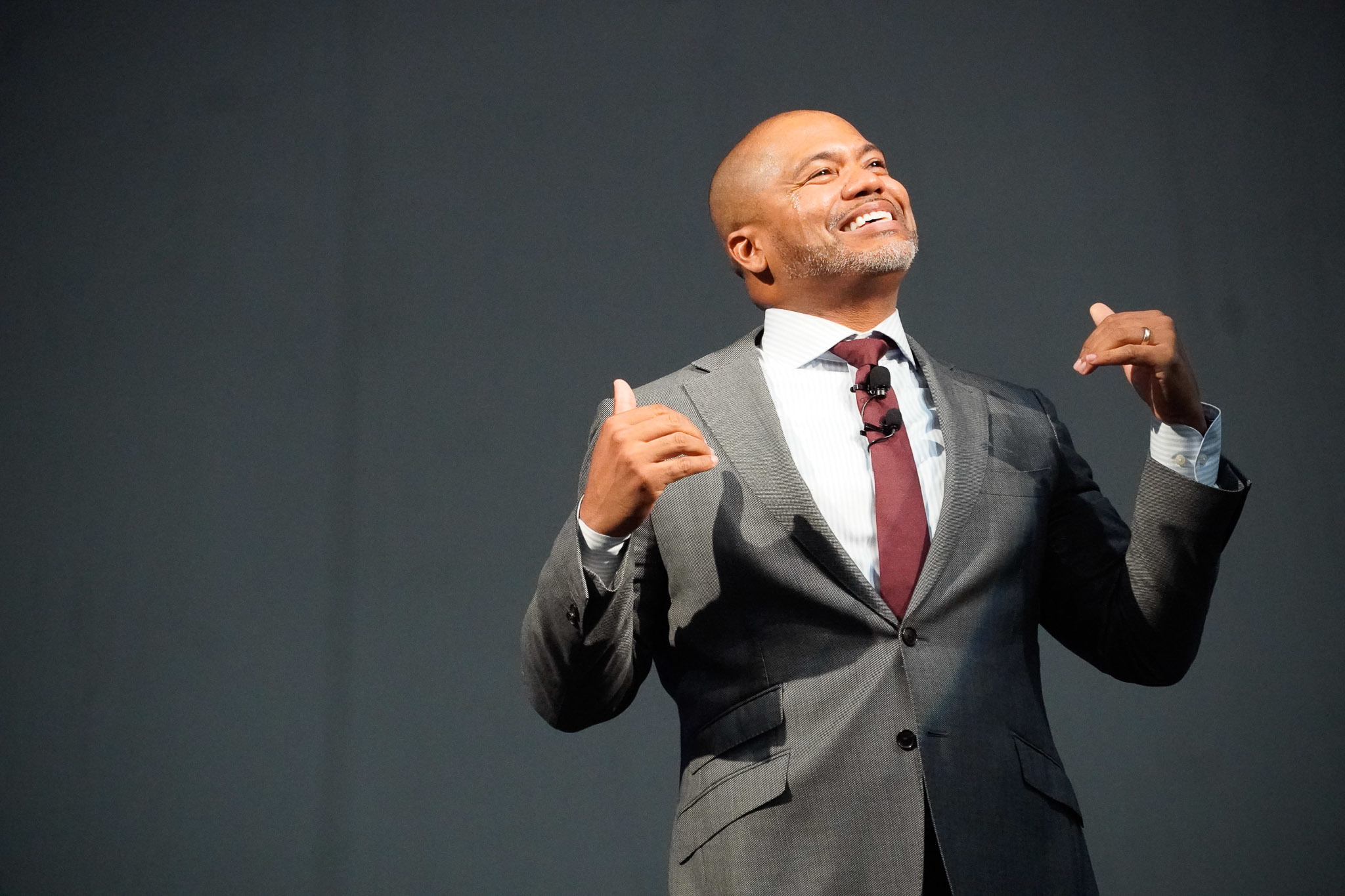 The Power of One
Can educators really make a lasting difference in the lives of underperforming, traumatized, and hopeless students in just one semester?
In this keynote, Manny explains how teachers, admins, and other school employees helped him rise from a 0.6. GPA to a 3.9 GPA in one semester, and inspired him become the educator, scholar, and family man he is today.
View Details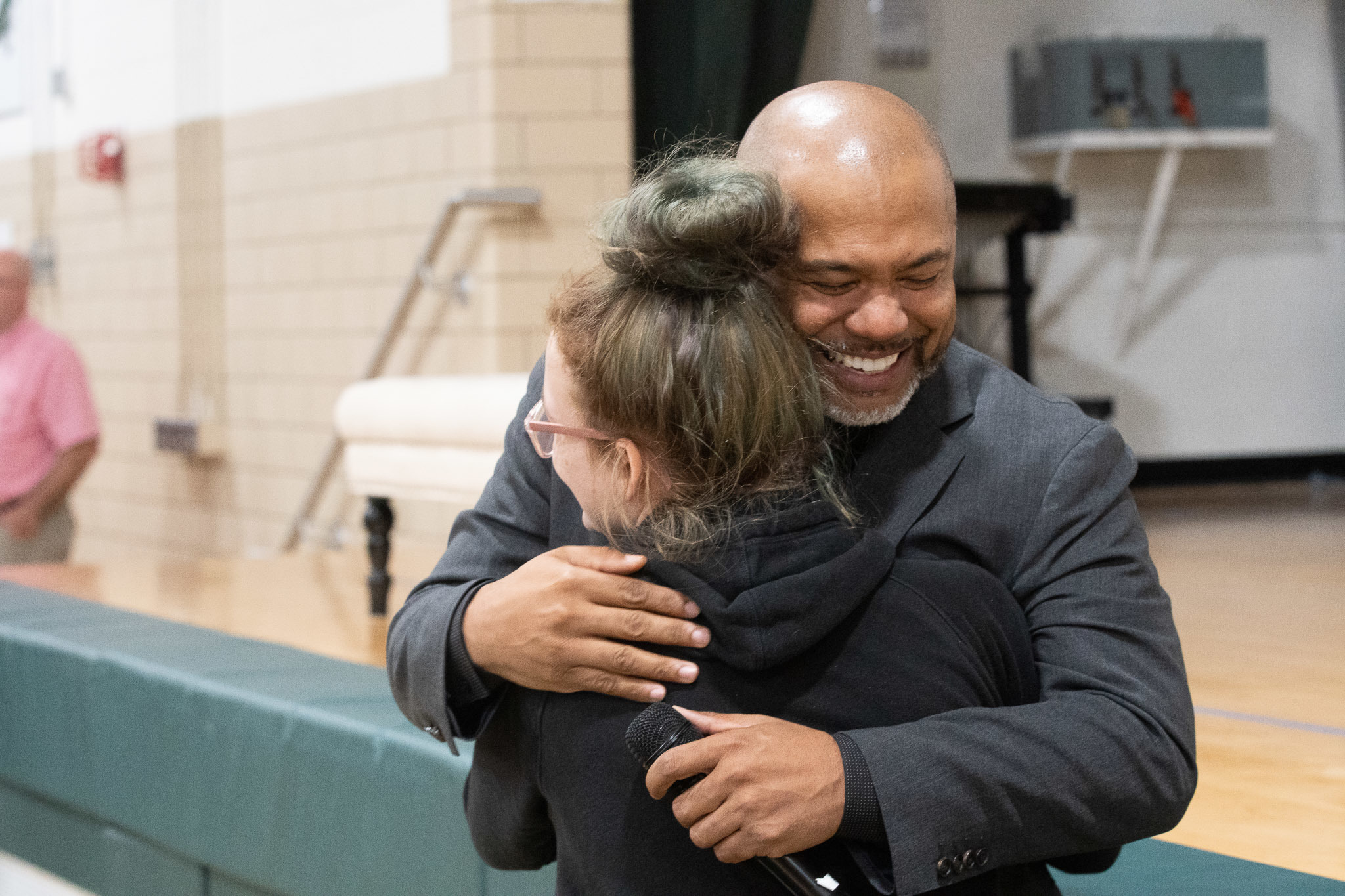 R.E.A.C.H. Youth Today
How can your school staff reach, teach, and empower even your most underperforming students to excel in school and graduate prepared for work and life without burning out?
Through the proven practices, data-supported approaches, and life-changing principles of R.E.A.C.H.
View Details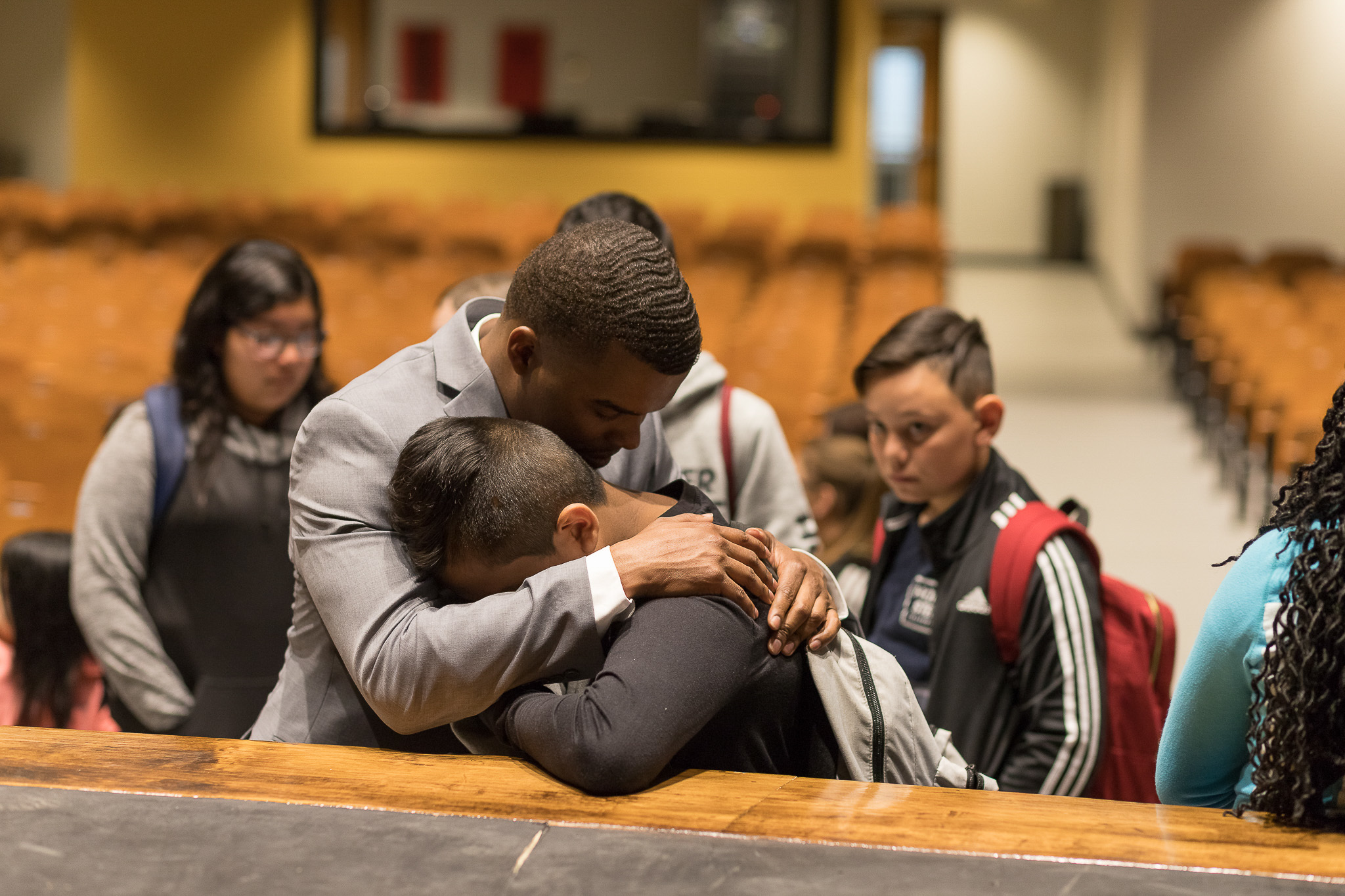 Turn the Page Assemblies
How can your students take responsibility for their own behaviors so they can succeed in school, work, and life even if they have had adverse childhood experiences?
Turn the Page Assemblies not only inspire grit and raise student achievement; they also prevent suicides, reduce bullying, and create school-wide unity...in just one 1 hour.
View Details